Welcome to our family business. 
Lancing Commercial is a family run, independently-owned commercial garage in Spencer Road, Lancing, West Sussex. Established over 40 years ago, the Torricelli family provide hands on day-to-day management of the business and its customers and actively supports the local community, including Chestnut Tree House and St Barnabas Hospice. We have built strong, lasting and trustworthy relationships with our customers, having become one of the prime independents in Sussex in our chosen markets of truck, van and motorhome.
A bit of history
Lancing Commercial was started by Alex Torricelli in 1973. Alex arrived in the UK in 1968, having trained and worked as a mechanic in Switzerland and Germany.
After five years working for a large commercial vehicle repair and bodywork garage in Shoreham UK, Alex decided to take the leap and set up his own business, working initially from the back of his old J4 van.
In 1976, Alex started working on Lancing Industrial Estate (now Lancing Business Park), and in 1978, Lancing Commercial moved to its current site in Spencer Road, where it has operated from ever since.
When the opportunity arose, Alex bought the land and old prefab building he had been renting and in 2003, the old building was demolished and a modern, purpose-built commercial 3 bay workshop, bodyshop, offices and mezzanine area was built.
Kathy and Steve join Dad Alex at Lancing Commercial
Alex's daughter Kathy joined the family firm in 2003 from Rabbit Group and son Steve joined in 2008, after a successful career as an accountant with KPMG, working in the City and abroad, having worked at Lancing Commercial at weekends and holidays from the age of 14 – 22.
Steve now runs the company and Kathy manages the office and workshop scheduling of Lancing Commercial (Alex took a well-deserved rest from 2020, but can still be seen helping out from time to time). We have built an extremely loyal customer base (ranging from major fleet operators to sole proprietors/owners) as one of West Sussex's largest independent commercial garages.
Modern technology combined with traditional service
We've been investing in state of the art diagnostic tools and software since 2008 with regular software and hardware updates.
In 2014, Lancing Commercial extended our commercial bodyshop capabilities, including an 80ft spray shop with extraction systems.
In 2014 we also moved to cloud based accounting with Xero, ensuring the back office is as efficient as the workshop.
We joined the national Approved Workshop Scheme in 2014, allowing us to offer professional and accredited habitation servicing for motorhomes, in response to a recognised need for a "one stop shop" for motorhome owners.
In 2016 we activated our Google Page, which has gone from strength to strength. We are extremely proud of our 5 star rating.
Not resting on our laurels during covid lockdowns, we performed a full review of our Health and Safety and Employment systems, utilising the services of Peninsula consultants.
We are particularly proud of how we rose to all of the challenges thrown at us during the Covid lockdown periods, operating in the true spirit of a working partnership with our customers, responding and flexing to keep critical suppliers on the move. We truly believe we provide exceptional service that goes way beyond what our competitors can offer.
Given the growing pressure on fleet operators from the DVSA and their views through the Guide to Maintaining Roadworthiness, in 2021 we invested in commercial brake testers from BM Denmark, widely considered to be the tester of choice for DVSA approved truck MOT test centres.
Our independence helps keep our prices cost effective
As a family-run, independent business, our management structure is simple and our overheads are low compared to main dealers and franchises.
This means we can make sure our pricing continues to represent value for money for customers of all sizes.
We're different!
What makes us special? We are a family run business – both in the office and the workshop – so we are fleet of foot. And put simply, we treat our customers as we would wish to be treated.
When we say something will be done, it will be.  Unlike a main dealer, we don't have a raft of management to go through before a decision is made; if you have an urgent problem, we can get someone working on your vehicle straight away.
We're independent, so we don't have allegiances to any manufacturer or supplier and we can tell it to you straight. We'll always help you work out the most cost-effective solution.
If you've got a motorhome, you won't have to go to three different places for your MOT, vehicle service and habitation service: we do it all here on the same site.
"I'm so proud of what we've achieved over the years, having taken large businesses away from main dealers, established a thriving motorhome  business, and built long term trust and rapport with our customers.  Most of all I'm proud of our people and the team atmosphere in the business, because as smart people know, you are only as good as the people you  employ….and we employ the best!""
Steve Torricelli, co-owner
.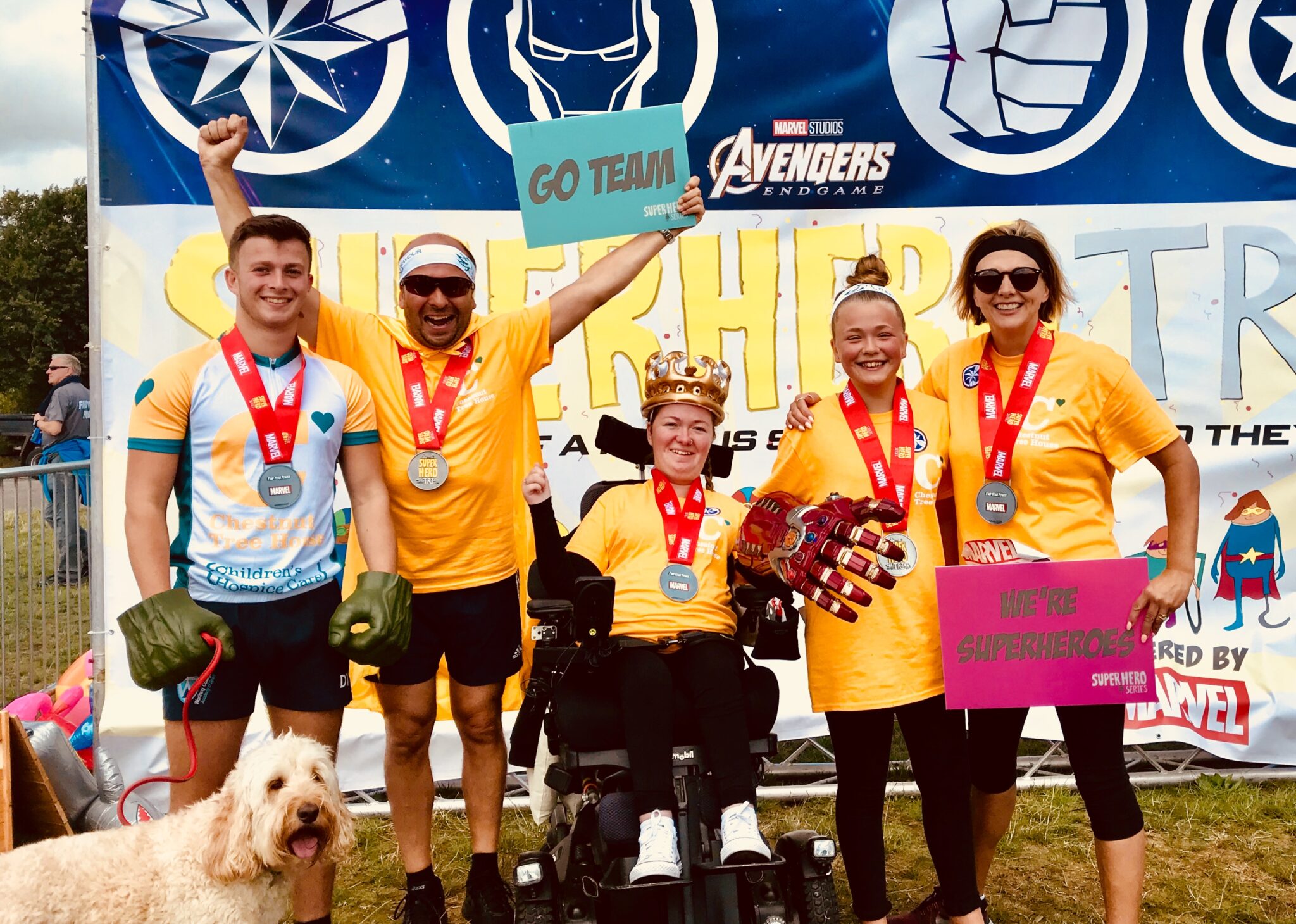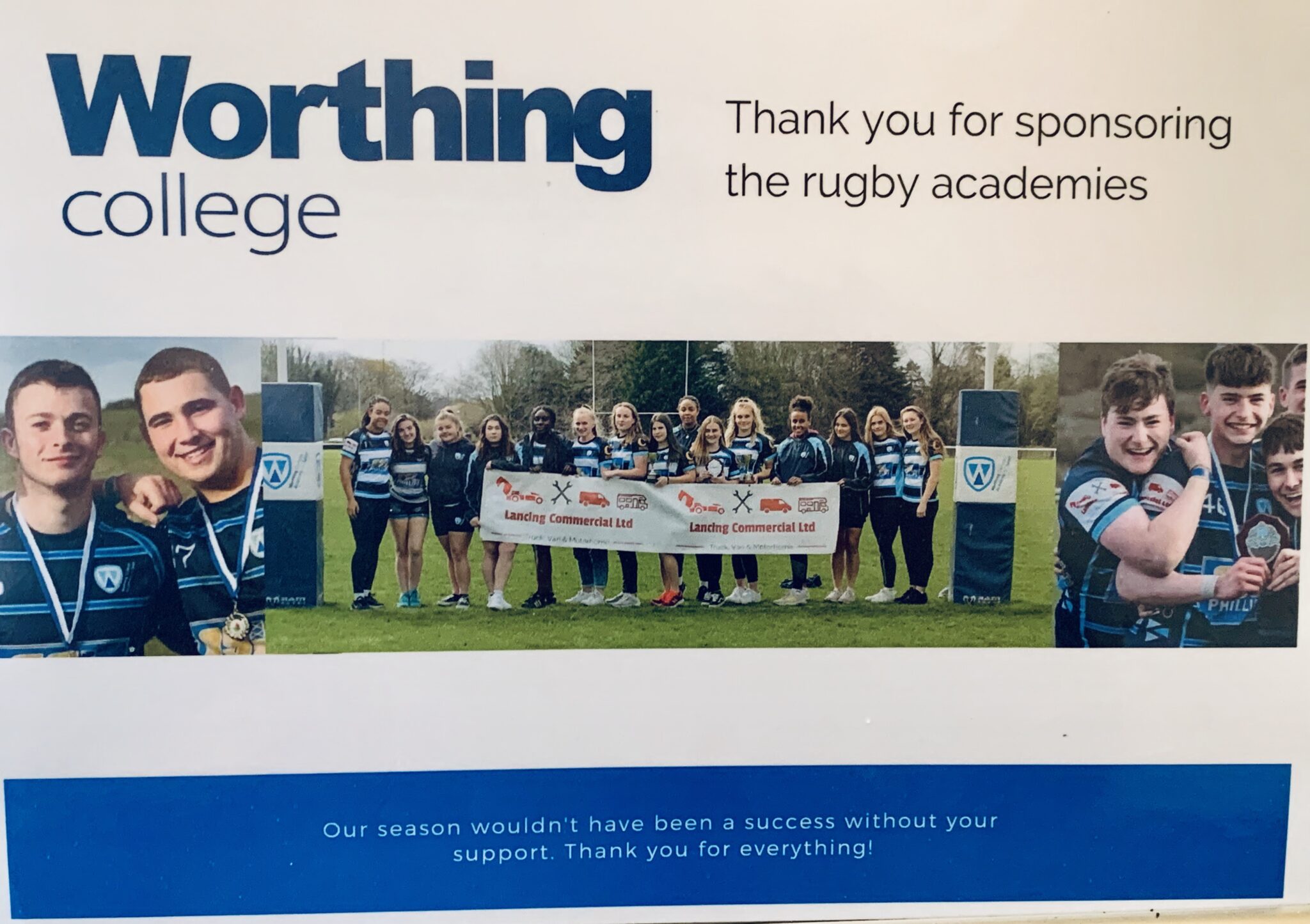 Lancing Commercial in the community
As a family business working and living in the area, we love to support our chosen charities. 
Over the years, we have provided support in the forms of sports kits to our children's local schools, and raised funds and made donations to Spinal Muscular Atrophy Support UK, Chestnut Tree House (Children's Hospice), St Barnabus Hospice and The Muscle Help Foundation.  We completed the London to Brighton Bike Ride in 2018, as well as participating in the Superhero Triathlon at Dorney Park, Windsor, twice.
Steve has also previously been a volunteer Trustee and Treasurer for The Muscle Help Foundation from 2013-2020, and Vice Chair at Spinal Muscular Atrophy Support UK (now Spinal Muscular Atrophy UK) from 2008-2012.
Chestnut Tree House is the renowned Sussex based charity providing care for children and young people with life-limiting conditions in Sussex and South East Hampshire.  Closest to our heart for personal reasons, this charity provides invaluable support for families facing truly daunting futures with their precious, vulnerable children.
St Barnabus House charity probably needs no introduction for people living in the area, as it's likely someone in their family, or someone they know, has used their services in later life.  St Barnabus (hospice) provides specialist care free of charge to adults with life-limiting illnesses in the Worthing, Adur, Arun and Henfield areas.
SMAUK provides accurate information and a wide range of support services for all affected by Spinal Muscular Atrophy "SMA" (SMA is a rare, genetically inherited neuromuscular condition. It causes progressive muscle weakness and loss of movement due to muscle wasting (atrophy)), while working to improve access to the best care, services and drug treatments and funding research projects.
Motorhome Habitation Service
The Approved Workshop Scheme recommends all leisure vehicles such as motorhomes should be serviced annually.
Even if you only use your motorhome once or twice a year, it's important to carry out regular safety checks to ensure the following components are kept in good condition, are operating safely and that your vehicle remains roadworthy. 
Electrical System – lighting, fridge, wiring, sockets and appliances
Gas System – regulator, hose and pipework, cooker, fridge, water heater and any gas cylinders and LPG tanks.  Most importantly, the gas circuit is pressure tested.  We also voluntarily use a gas flue analyser to check the CO content exhausted from accessible flues, ensuring efficient and safe combustion
Water System – water pumps, pressure switch, taps, valves, pipes, tank (if fitted), waste system and toilet
Bodywork – condition of roof, doors and windows, floors, furniture, blinds and damp tests
Fire Safety and Ventilation – testing of smoke and carbon monoxide alarms (including CO detector test using detectagas), fire extinguishers and ventilation systems.
We provide fixed price habitation servicing for all major UK makes of motorhomes. Call or email us today for a quote.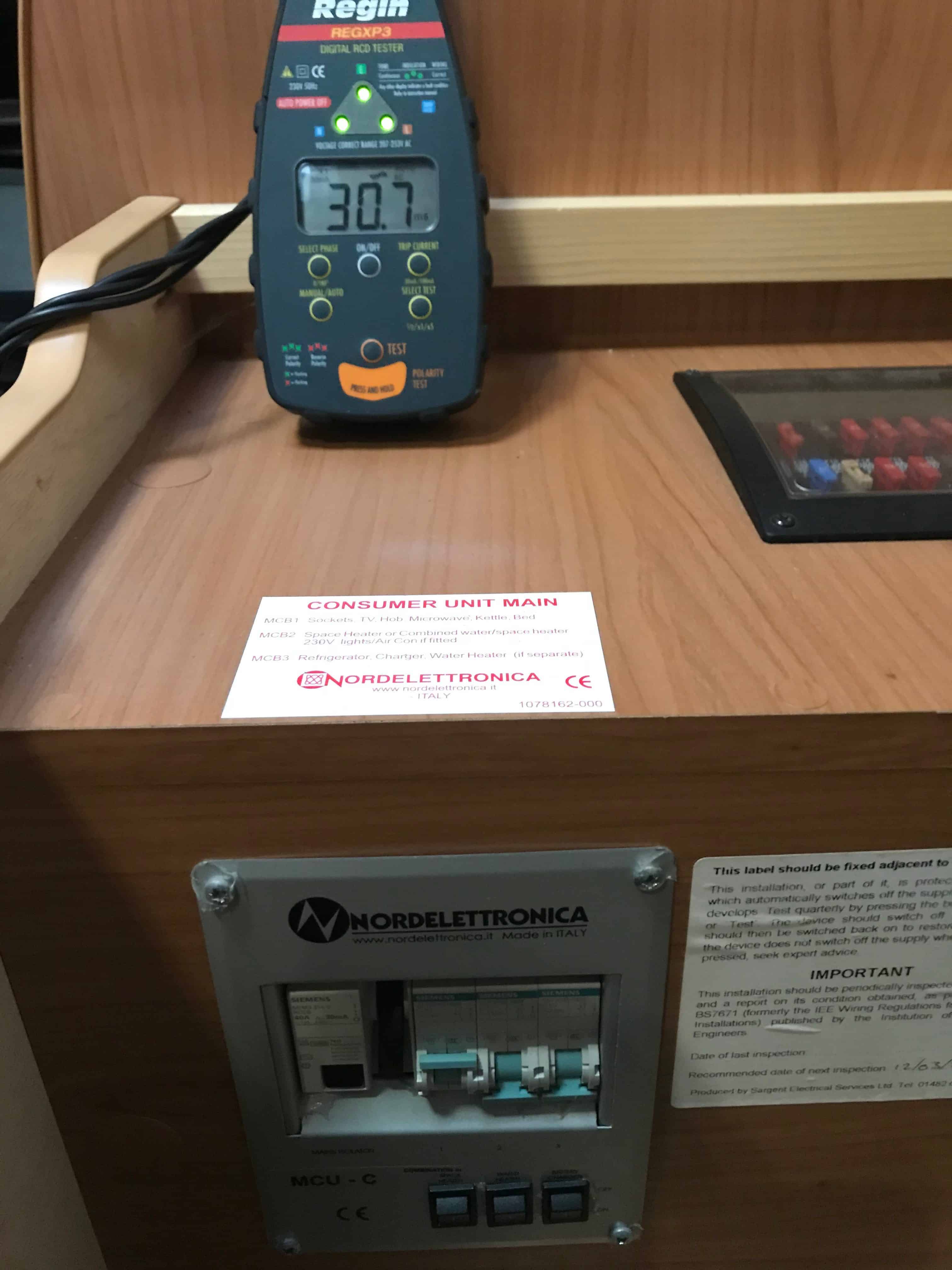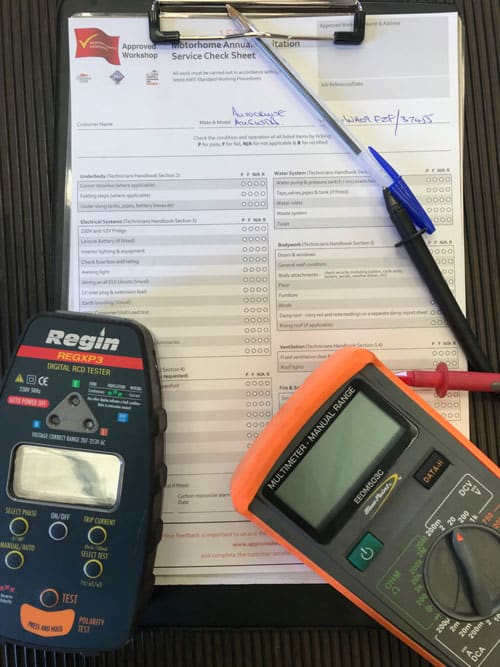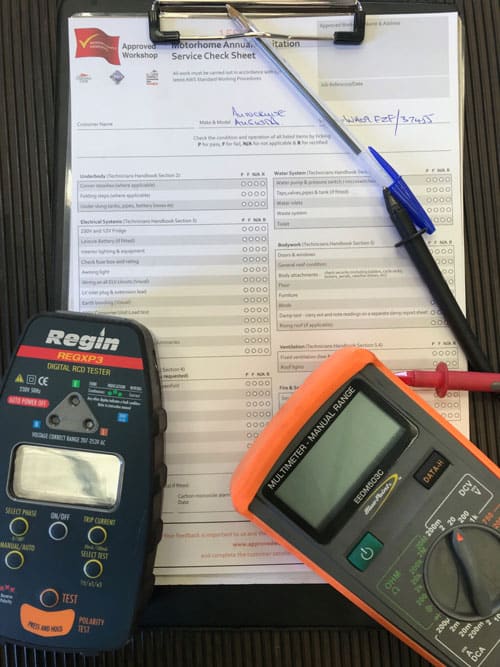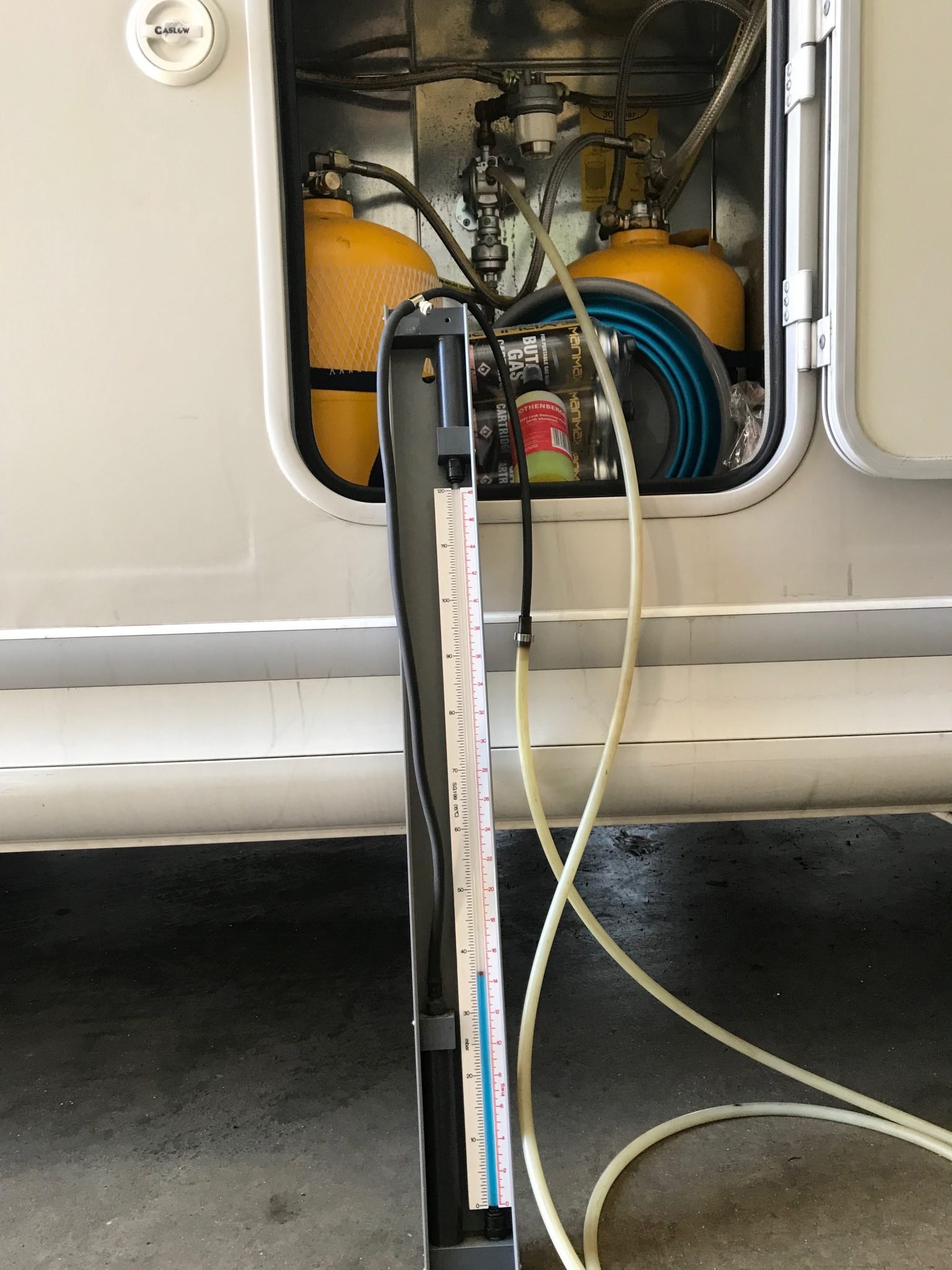 Lancing Commercial –
 

qualified to repair and service all makes of Motorhomes

We hold Approved Code of Practice (ACOP) gas certification, City & Guilds LV & ELV electrical certificates, and City & Guilds Caravan Service Engineering.

We carry out diagnostics, repairs and servicing (including within the warranty period) on all chassis variants of motorhomes and can perform habitation servicing on all makes of motorhomes.

If your motorhome is still within the warranty period, we are authorised to perform habitation servicing on Autosleeper, Auto Trail, Adria, Bailey, Benimar, Elddis, Compass, Xplore, Buccaneer, Mobilvetta, Roller Team, Swift (Select, Escape, Bessacarr, Autocruise, Kon Tiki.)

For other manufacturers, customers should check their warranty terms or speak to the supplying dealer to avoid any invalidation. For the current list of scheme supporters, visit  www.approvedworkshops.co.uk/supporters.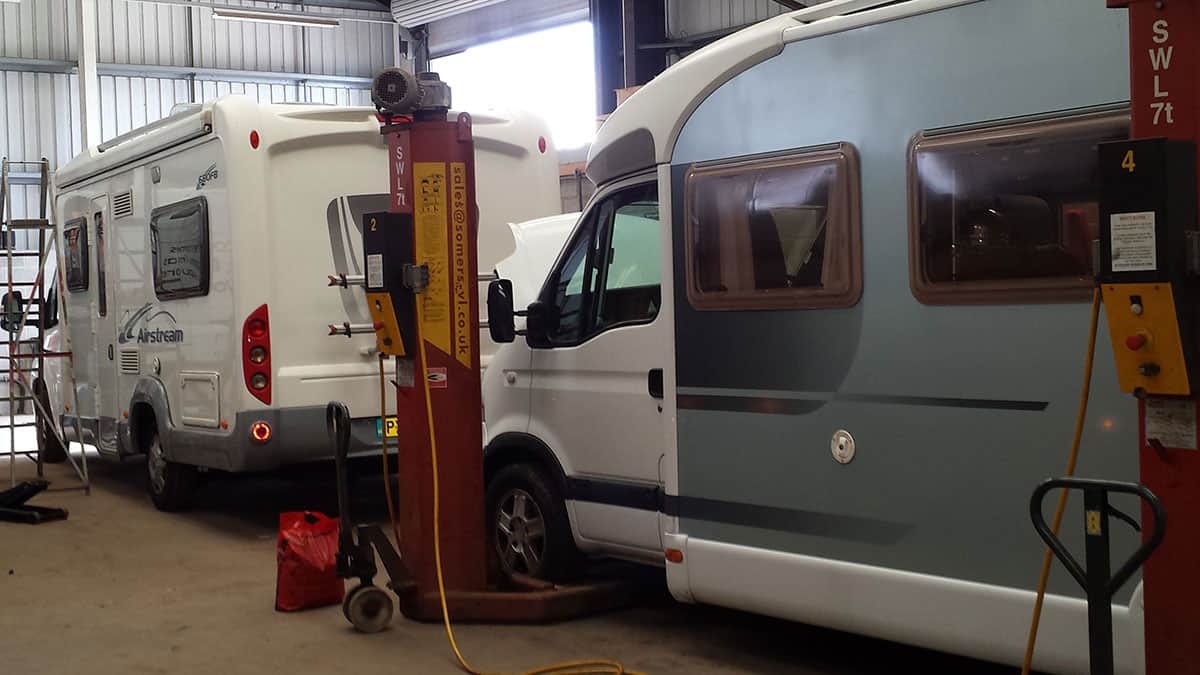 Motorhome servicing, diagnostics and repairs
Our maintenance and diagnostic services includes: –
 AL-KO rear axle maintenance – 20,000 km or annually, whichever is earliest
Chassis and engine servicing
Chassis, brakes and engine diagnostics, using the very latest diagnostic tools and software including Texa Axone 4, Autel and Snap On SOLUS Ultra.
Why is an annual habitation service so important?
A leisure vehicle such as a motorhome undergoes a lot more wear and tear than static holiday accommodation.
You and your family will be in close proximity to gas, water and electrics which can all be affected by the movement of your vehicle.
Lack of use can cause just as much damage as regular journeys, particularly for braking systems.
Gas appliance flues can become blocked and cause carbon monoxide to build up and RCD electrical circuit breakers may not function as intended. Pressing the RCD test button does NOT test the effectiveness of the unit, ONLY the mechanical spring in the switch.
Damp can build up in motorhomes and caravans and a £10 damp meter is unlikely to provide an accurate reading. A good quality, reliable damp meter costs in excess of £400 and our Protimeter nearly always records a completely different (and more accurate) measure of damp in habitation areas.  In addition, you need to understand the make-up of the vehicle when considering the damp reading.
So, the primary purpose of a habitation service is safety; it's like an MOT for the living quarters of your motorhome. The report will identify areas requiring attention or monitoring, and it will provide you with a snapshot at the time of test of gas, electrics and water safety, as well as a damp condition report.
Lack of servicing may affect your manufacturer's warranty
According to the National Caravan Council (NCC), if your leisure vehicle is under warranty, it will require servicing within a stipulated time (normally annually) by an Approved Workshop Scheme (AWS) member OR, depending on the manufacturer, a manufacturer approved service centre for that warranty to continue (which may not include an AWS site).
Lancing Commercial also carries out habitation servicing, MOTs and repairs for vehicles outside the manufacturer's warranty period, ensuring your motorhome remains in a safe and tip-top condition for many years to come. 
Call us today on 01903 753852 or book online to arrange a service or MOT
We provide emergency call out in workshop hours and facilities whilst you wait for emergency repairs and MOT.
Our office hours are
8am to 6pm
Monday to Friday
Lancing Commercial Ltd
61 Spencer Road
Lancing Business Park, Lancing
West Sussex, BN15 8UA