The level of technology used in vehicle manufacturing today means straight-forward mechanical repairs have virtually disappeared.
For commercial garages like Lancing Commercial, state-of-the-art diagnostics tools have transformed the speed and manner in which we can identify and repair commercial vehicle problems.  But let's not forget, the most important aspect is still the user.
"our staff have the "old school" knowledge coupled with the electronics, so we won't blindly follow just the diagnostics; critical if you want to get to the root of the problem quickly and efficiently."
Steve Torricelli, co-owner, Lancing Commercial
Even scheduled servicing and maintenance now uses diagnostic equipment to reset service lights and check or activate the various systems.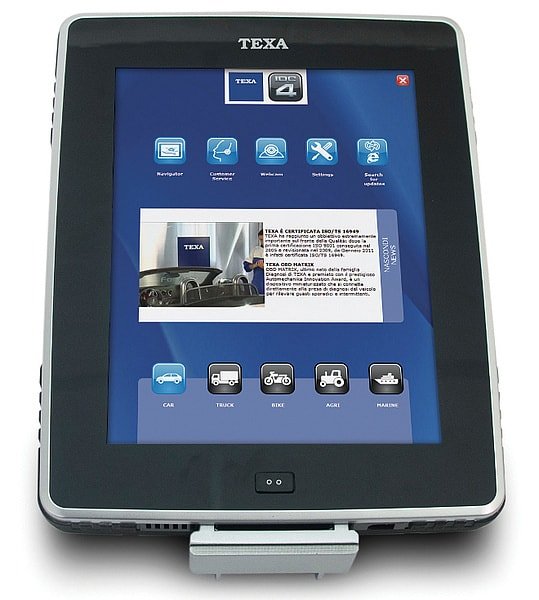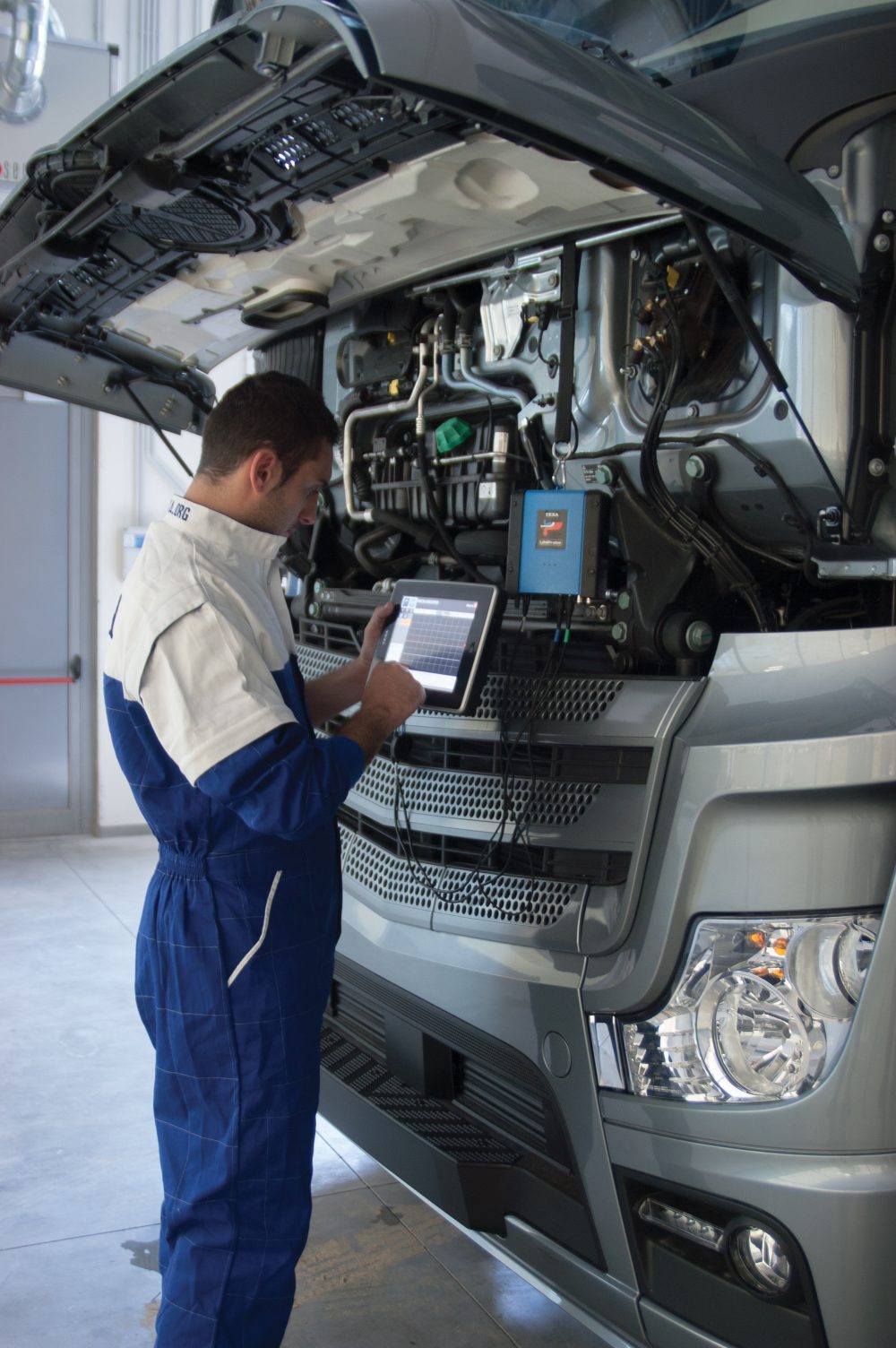 Using TEXA, Autel and Snap On technology to help our customers
Manufacturers are increasingly using more and more complex CAN networks and numerous ECUs within all vehicles today, controlling and monitoring emissions, brakes, suspension, traction, lane departure, lighting, engine management, gearbox, safety restraint systems etc. …. the list is endless.
We have invested in the TEXA AXONE 4 Miniwith Navigator TXTs Truck, Autel and Snap On Solus, all 3 specially designed for the commercial vehicles market.  Our software is updated regularly, meaning you can be confident we will always have the latest information at our fingertips.
At Lancing Commercial, we believe diagnostic tools are an essential piece of equipment for any modern vehicle workshop.  Whatever the fault, accurate identification, interrogation and analysis is critical, including during the repair process, and sophisticated diagnostic tools are essential to be able to access the ECUs and reconfigure the repaired feature.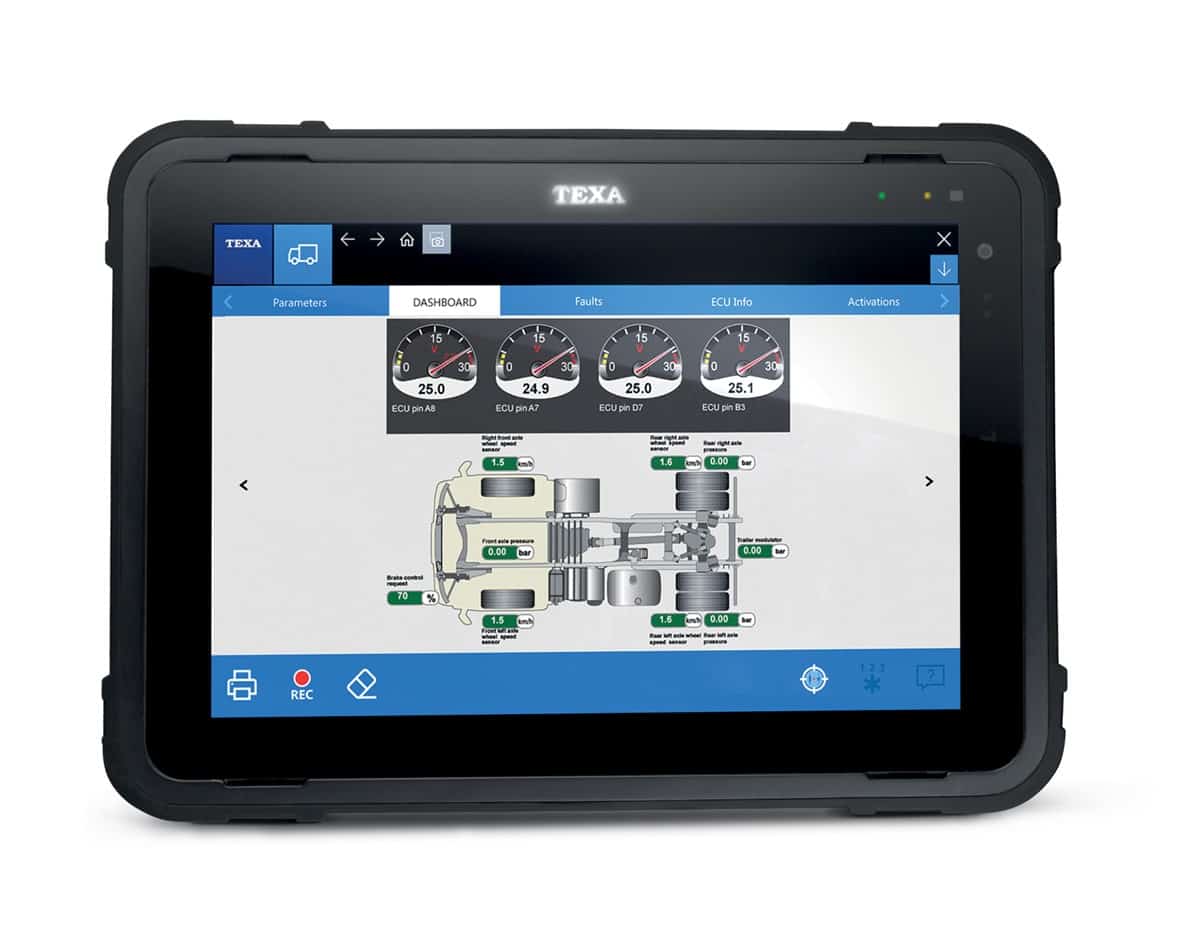 Professional repairs – by humans!
Our team of mechanics and technicians are all trained in analysing and interpreting the data produced by the diagnostic tools we use at Lancing Commercial. Of course, we still rely on our experienced team to carry out the repairs – we're not planning to replace our fantastic staff with robots any time soon! 
But joking apart, like any computer system and network, it is not always possible to immediately identify the source of the problem.   Fundamentally, the sensors are just a multitude of binary "yes/no" parameters and we use our experience to consider the most likely cause of the fault, when it is not mechanically obvious. 
ABS / EBS systems
Diesel / engine management

Air
Fuel
Cooling
Emissions and AdBlue
Engine

Electronic clutch calibration
Immobiliser
Engine adjustments
Body / cab systems
Dash and instruments
Air conditioning and climate control
Auto, semi-auto and hydraulic gearbox
Safety restraint systems (SRS) and airbags
Error deletion stored in ECU and service interval reset
We have the space, cables and sockets to be able to connect our diagnostic equipment to light and heavy commercial vehicles of all sizes, including providing trailer diagnostics. 
We also have Autel, Snap-on Solus Ultra diagnostic equipment which can be used on cars and other light commercial vehicles.
Call us today on 01903 753852.
We provide emergency call out in workshop hours and facilities whilst you wait for emergency repairs and MOT.
Our office hours are
8am to 6pm
Monday to Friday
Lancing Commercial Ltd
61 Spencer Road
Lancing Business Park, Lancing
West Sussex, BN15 8UA