Lancing Commercial are members of the national 
Approved Workshop Scheme
, the only industry-recognised standard for tourer and motorhome habitation servicing and repairs.
As members of the scheme and thanks to our large, modern workshop, we are one of the few garages in Sussex able to offer a complete one-stop-shop for motorhome owners, including habitation servicing, MOTs and repairs all on-site.
We are authorised to habitation service all major UK-built motorhomes without invalidating the manufacturer's warranty and we use the latest diagnostic and test equipment including Protimeter damp analyser, Kane gas and flue analyser and Regan Part P electrics analyser.
"We know how much time and money you invest in your motorhome, and we will ensure it is well looked after whilst in our care.  You don't need to worry any more – you have come to the best place"
Steve Torricelli, co-owner
.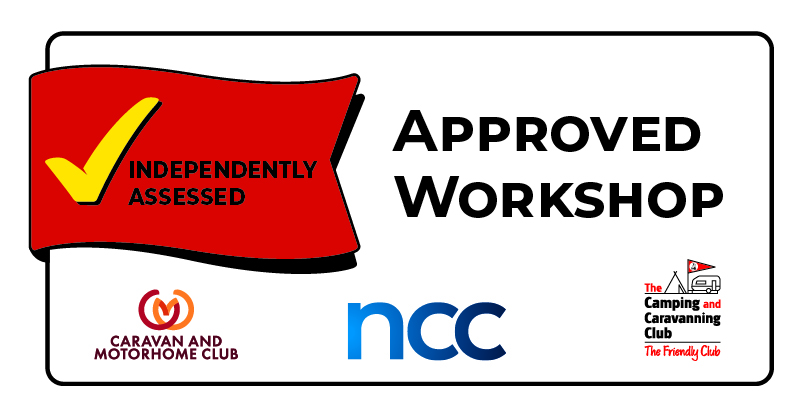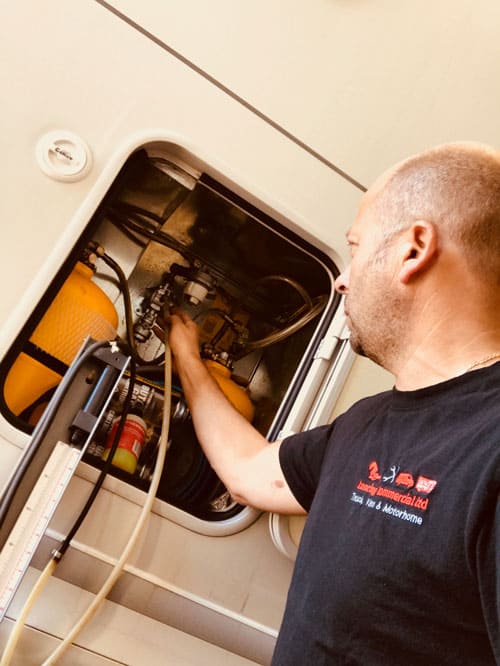 Approved Workshop Scheme for Motorhomes
Established in 1978, the
Approved Workshop Scheme
is the only scheme to be supported by all major UK motorhome and caravan manufacturers, and is regarded as the benchmark for motorhome and touring caravan servicing in the UK.
To check if your motorhome manufacturer is part of the scheme, visit www.approvedworkshops.co.uk/supporters.
The Scheme is a joint enterprise between the National Caravan Council (NCC), the Caravan and Motorhome Club and the Camping and Caravanning Club.
 Lancing Commercial joined the Approved Workshop Scheme in July 2014. The service has proved so popular that we are now performing over 100 a year.  So to avoid disappointment, book early.
Our membership means customers have complete peace of mind that our fully-insured technicians have the necessary skills, tools and equipment to keep motorhomes in a safe, roadworthy condition – without affecting the manufacturer's warranty.
Motorhome Habitation Service
The Approved Workshop Scheme recommends all leisure vehicles such as motorhomes should be serviced annually.
Even if you only use your motorhome once or twice a year, it's important to carry out regular safety checks to ensure the following components are kept in good condition, are operating safely and that your vehicle remains roadworthy. 
Electrical System – lighting, fridge, wiring, sockets and appliances
Gas System – regulator, hose and pipework, cooker, fridge, water heater and any gas cylinders and LPG tanks.  Most importantly, the gas circuit is pressure tested.  We also voluntarily use a gas flue analyser to check the CO content exhausted from accessible flues, ensuring efficient and safe combustion
Water System – water pumps, pressure switch, taps, valves, pipes, tank (if fitted), waste system and toilet
Bodywork – condition of roof, doors and windows, floors, furniture, blinds and damp tests
Fire Safety and Ventilation – testing of smoke and carbon monoxide alarms (including CO detector test using detectagas), fire extinguishers and ventilation systems.
We provide fixed price habitation servicing for all major UK makes of motorhomes. Call or email us today for a quote.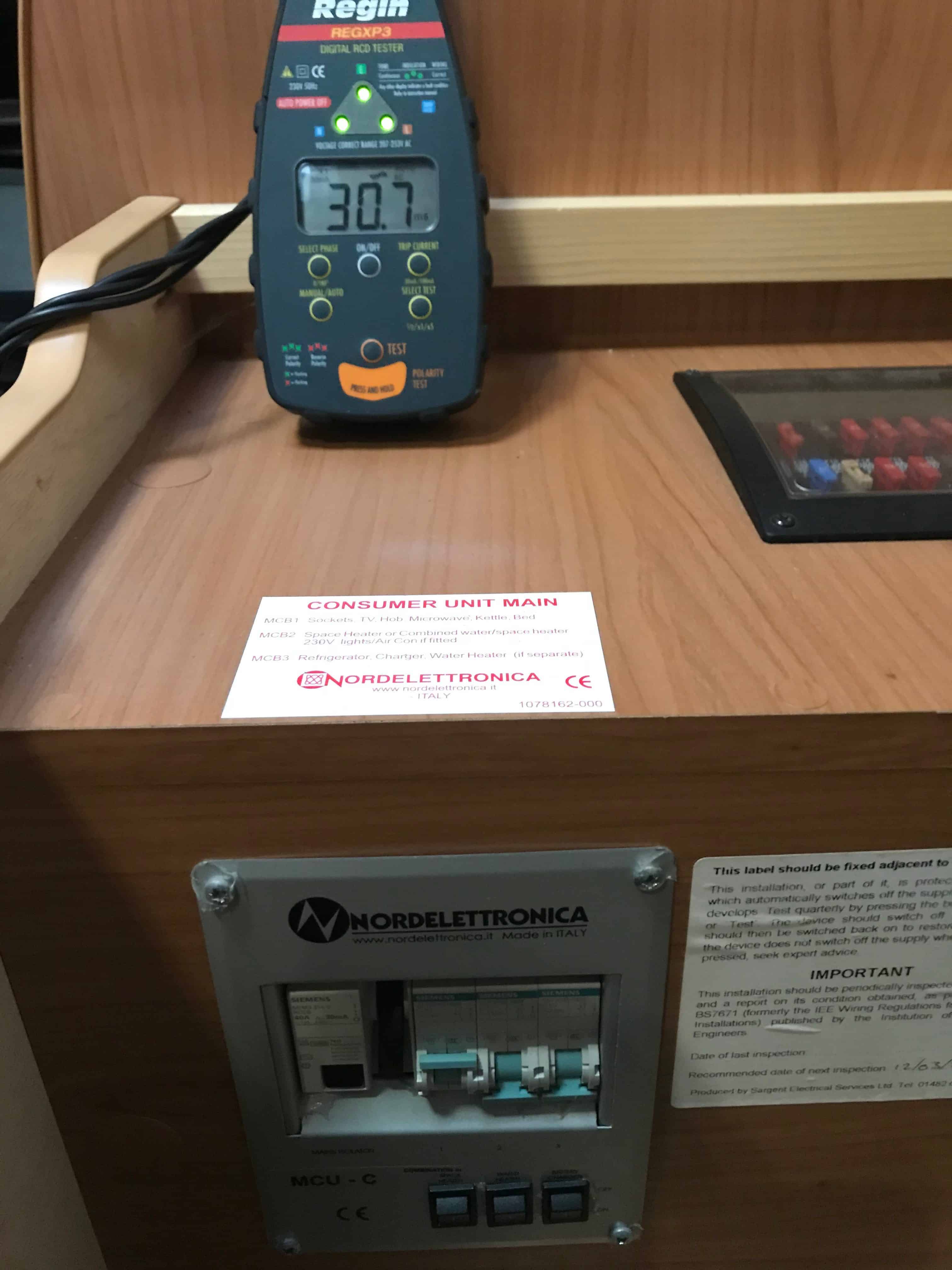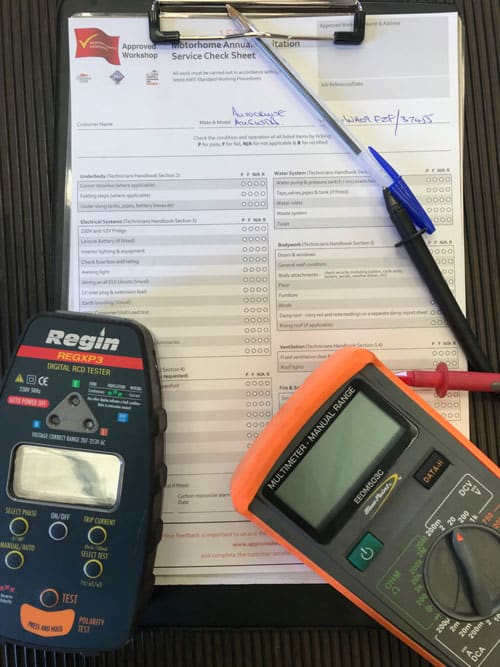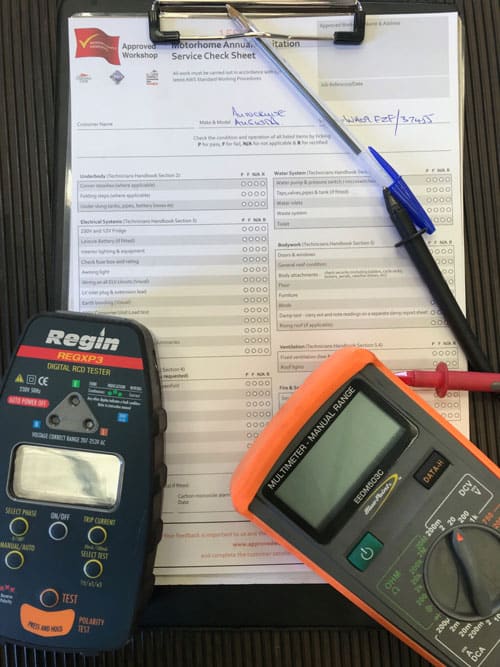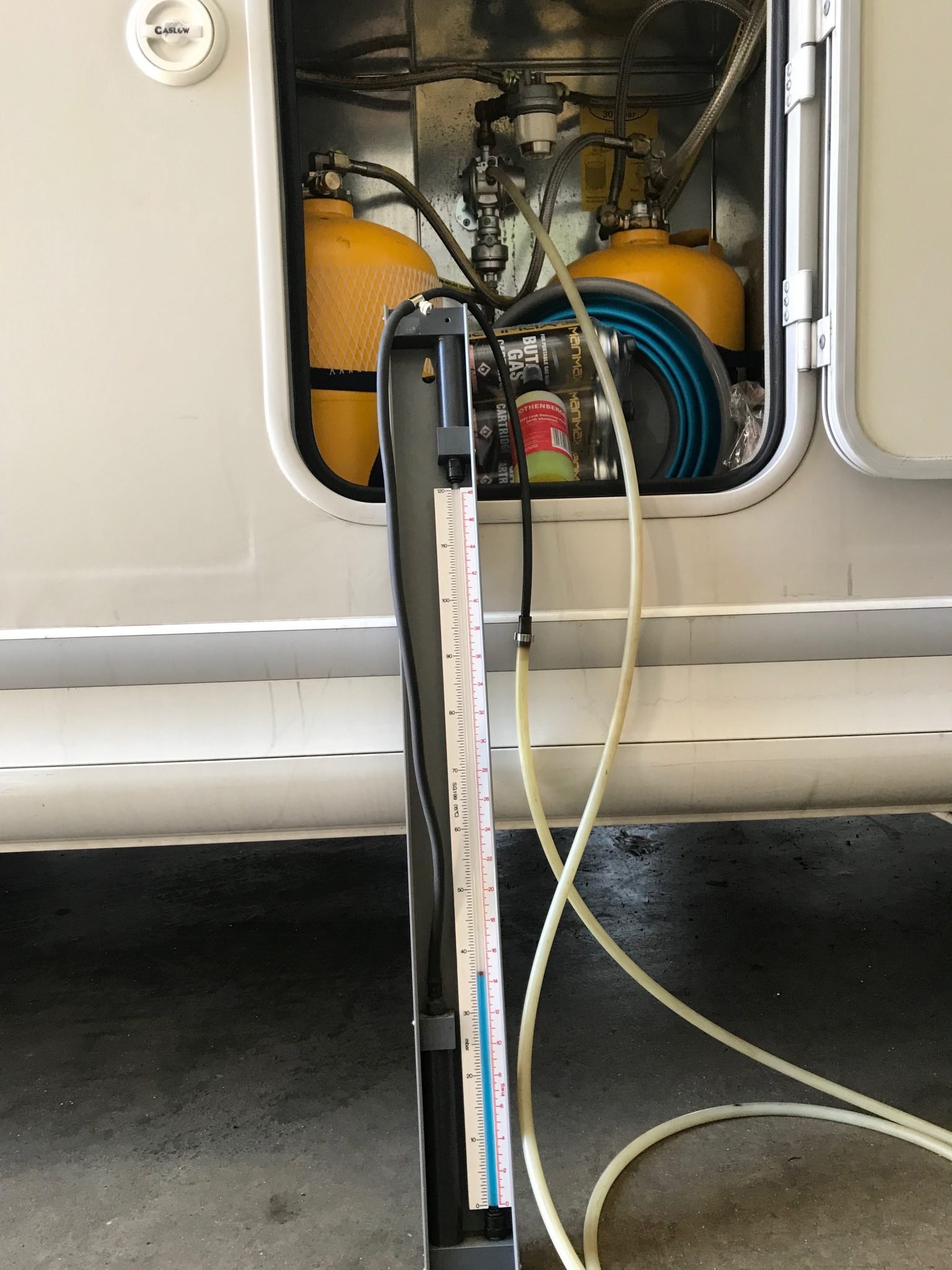 Lancing Commercial –
 

qualified to repair and service all makes of Motorhomes

We hold Approved Code of Practice (ACOP) gas certification, City & Guilds LV & ELV electrical certificates, and City & Guilds Caravan Service Engineering.

We carry out diagnostics, repairs and servicing (including within the warranty period) on all chassis variants of motorhomes and can perform habitation servicing on all makes of motorhomes.

If your motorhome is still within the warranty period, we are authorised to perform habitation servicing on Autosleeper, Auto Trail, Adria, Bailey, Benimar, Elddis, Compass, Xplore, Buccaneer, Mobilvetta, Roller Team, Swift (Select, Escape, Bessacarr, Autocruise, Kon Tiki.)

For other manufacturers, customers should check their warranty terms or speak to the supplying dealer to avoid any invalidation. For the current list of scheme supporters, visit  www.approvedworkshops.co.uk/supporters.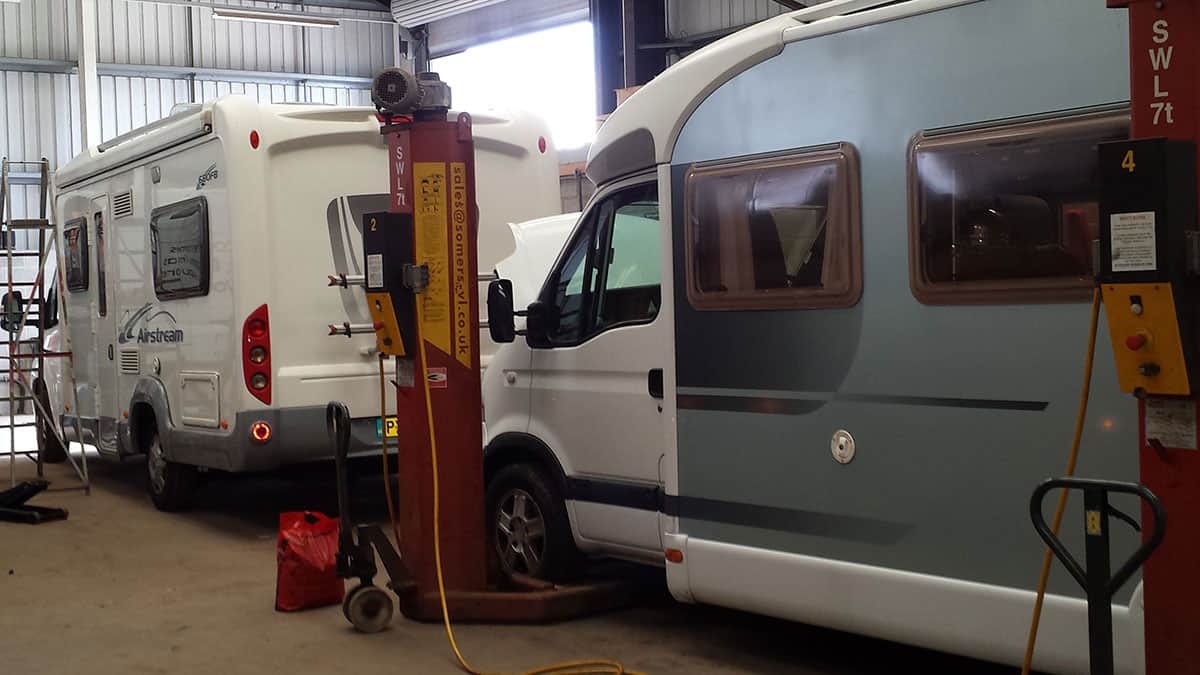 Motorhome servicing, diagnostics and repairs
Our maintenance and diagnostic services includes: –
 AL-KO rear axle maintenance – 20,000 km or annually, whichever is earliest
Chassis and engine servicing
Chassis, brakes and engine diagnostics, using the very latest diagnostic tools and software including Texa Axone 4, Autel and Snap On SOLUS Ultra.
Why is an annual habitation service so important?
A leisure vehicle such as a motorhome undergoes a lot more wear and tear than static holiday accommodation.
You and your family will be in close proximity to gas, water and electrics which can all be affected by the movement of your vehicle.
Lack of use can cause just as much damage as regular journeys, particularly for braking systems.
Gas appliance flues can become blocked and cause carbon monoxide to build up and RCD electrical circuit breakers may not function as intended. Pressing the RCD test button does NOT test the effectiveness of the unit, ONLY the mechanical spring in the switch.
Damp can build up in motorhomes and caravans and a £10 damp meter is unlikely to provide an accurate reading. A good quality, reliable damp meter costs in excess of £400 and our Protimeter nearly always records a completely different (and more accurate) measure of damp in habitation areas.  In addition, you need to understand the make-up of the vehicle when considering the damp reading.
So, the primary purpose of a habitation service is safety; it's like an MOT for the living quarters of your motorhome. The report will identify areas requiring attention or monitoring, and it will provide you with a snapshot at the time of test of gas, electrics and water safety, as well as a damp condition report.
Lack of servicing may affect your manufacturer's warranty
According to the National Caravan Council (NCC), if your leisure vehicle is under warranty, it will require servicing within a stipulated time (normally annually) by an Approved Workshop Scheme (AWS) member OR, depending on the manufacturer, a manufacturer approved service centre for that warranty to continue (which may not include an AWS site).
Lancing Commercial also carries out habitation servicing, MOTs and repairs for vehicles outside the manufacturer's warranty period, ensuring your motorhome remains in a safe and tip-top condition for many years to come. 
Call us today on 01903 753852 or book online to arrange a service or MOT
We provide emergency call out in workshop hours and facilities whilst you wait for emergency repairs and MOT.
Our office hours are
8am to 6pm
Monday to Friday
Lancing Commercial Ltd
61 Spencer Road
Lancing Business Park, Lancing
West Sussex, BN15 8UA